News & Announcements
St. Peter's students are requesting your sponsorship and generous donations. Funds collected during this fundraiser will be mindfully allocated for our new playground and other necessary improvements at St. Peter School.

Registration is on-going for the 2016-17 school year. Register asap as classes have started.

GodTeen registration is on-going for the 2016-17 school year. Regular meeting begin Sunday, Sept. 11th.

Saturday Confession Time Change

Just a reminder that Saturday confessions will be heard from 4 - 5 PM and 6:30 - 7 PM.

KNIGHTS OF COLUMBUS

The next Knights of Columbus meeting will be Tuesday, September 6. Rosary in the church at 6:30 PM and the general meeting will begin at 7 PM in the meeting room. All Knights are encouraged to attend.

Coffee and Rolls

Will be served on September 11 after the 8 and 9:30 am Masses in Vasa Hall.

Fall Family Festival

Mark your calendars for Friday, September 16th. The festival will be held from 5 - 7:30 pm in the lower parking lot. Advance ticket may be purchased at the scrip counter ($30/family and $7 individual). Tickets may be purchased on the day of the festival for $35/family and $9 individual.

That Man Is You! (TMIY) will begin on Sat. Sept. 10th. This year's theme is The Spirit of Nazareth.
RCIA

This years' Rite of Christian Initiation for Adults classes will be held on Monday evenings from 7 - 8:30 pm. Classes will begin September 12 and continue most Mondays through April 3rd.
Children's Liturgy

Children's Liturgy will begin in Sept. and teachers are needed for ONE Sunday each month at the 9:30 Mass. Contact Barb at 402-202-2372. Helpers who are 5th graders and older are also needed and can earn volunteer hours.

BoxTops for Education

Help win $5,000 for our school! Every Walmart-exclusive Box Tops Certificate that is clipped and turned in earns our school a change to be one of 20 winners of bonus points worth $5,000 for our classrooms. Box Tops container is located along the side of the scrip counter against the wall.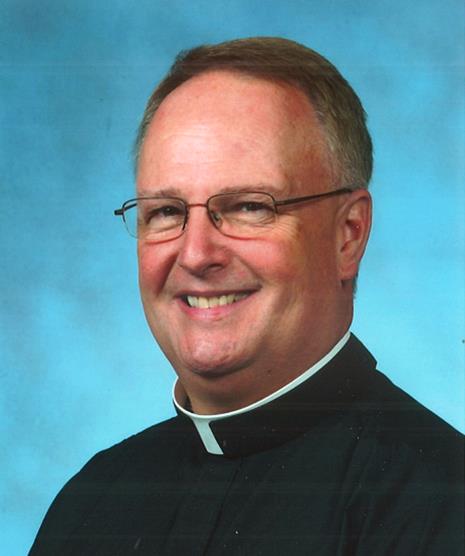 Notes from Father Charles Townsend
An RCIA invitation from Fr. Gayhart
Hello friends! 
On Monday, September 12, RCIA (Rite of Christian Initiation for Adults) will begin here at St. Peter's. RCIA will meet every Monday (Sept 12 – April 3) from 7-8:30 pm in the downstairs meeting room. I want to take this opportunity to invite anyone who is interested in learning about the Catholic faith to join us each week. Or maybe you know someone else who would be interested in learning more? Every person's faith journey begins with an invitation, so don't be afraid to invite your friends or loved ones to attend!
All non-Catholics who wish to attend RCIA, should register on our parish website or by calling the parish office (423-1239). We ask that you attend the meetings regularly if you wish to join the Church. However, there is no commitment needed to attend RCIA, nor is there any pressure to join us. Everyone is welcome!
I would also like to invite any Catholics who would like to learn more about our faith. RCIA is a great way for you become more knowledgeable about our faith and to deepen your love for Jesus! It's also an excellent way to meet and form friendships with other people in our parish who are seriously seeking to grow in their knowledge and love of Christ, just like you! The syllabus will be posted on the website, so feel free to join us for the topics you're interested in learning more about or to attend each weekly class.
I am very excited about our RCIA program this year, and I hope that many of you will join us! We have revised the curriculum; put together a wonderful team of people to help, and are preparing for what we hope will be an engaging and informative year! Lastly, please pray for us on the RCIA team, as well as for any who attend or are interested in joining the Catholic Church, so that each of us may faithfully seek out Jesus and do His will in all things.
God bless,
 Fr. Gayhart
---
Online Giving

Thank you to the many families that have signed up for Online Giving! If you manage your bills online, we're sure you'll like the convenience of giving to your church online. It's safe and secure, and you decide exactly when your gift is made and where it goes. You can even view your giving history and pledge progress at any time, just by logging in. Get started or access your existing account.
---
Phone List
Angels of Mercy
421-1730 or 421-1830
St. Vincent de Paul Help Line
435-7968
Parish Office
423-1239
Prayer Line
421-1730
St. Peter's School
421-6299
CCD & GodTeens
328-2866
Evangelization Office
328-2866