News & Announcements
St. Peter's students are requesting your sponsorship and generous donations. Funds collected during this fundraiser will be mindfully allocated for our new playground and other necessary improvements at St. Peter School.

LIFE CHAIN

Sunday, October 2, 2:30 – 3:30pm. St. Peter's parishioners will stand between 54th Street and 56th Street on the South side of "O" Street. Questions, go to www.lincolnrighttolife.org.

INTERESTED IN BECOMING A KNIGHT?

ST. PETER'S KNIGHTS OF COLUMBUS will be hosting an open meeting Tuesday, Oct 4th @ 7:00 pm in Bishop Vasa Hall. All males 18 years or older are invited to learn more about the Knights of Columbus and to meet fellow parishioners who are members. Food and beverages will be provided.

COFFEE & ROLLS SUNDAY - October 9th

SUNDAY, OCTOBER 9 following the 8:00 and 9:30 Masses, rolls, coffee and juice will be served in Bishop Vasa Hall.

Tootsie Roll Drive - Knights of Columbus

Intellectual Disabilities/Tootsie Roll Drive: We will be collecting money to support individuals with intellectual disabilities after Mass the weekend of October 8th and 9th and on Oct. 22 & 23 at the Hy-Vee on 40th St. & Super Saver on 27th & Pine Lake Rd. Half of the proceeds collected go to Villa Marie Home and School for Exceptional Children in Waverly and he the other half goes to the support broader needs around the state of Nebraska. Last year the council gave $2,000.00 to Villa Marie. Thank you for your support!
RCIA

Rite of Christian Initiation for Adults topic for October 3: The Church and it's teaching authority. Classes meet 7 - 8:30 pm in the downstairs meeting room.
BoxTops for Education

Help win $5,000 for our school! Every Walmart-exclusive Box Tops Certificate that is clipped and turned in earns our school a chance to be one of 20 winners of bonus points worth $5,000 for our classrooms. Box Tops container is located along the side of the scrip counter against the wall.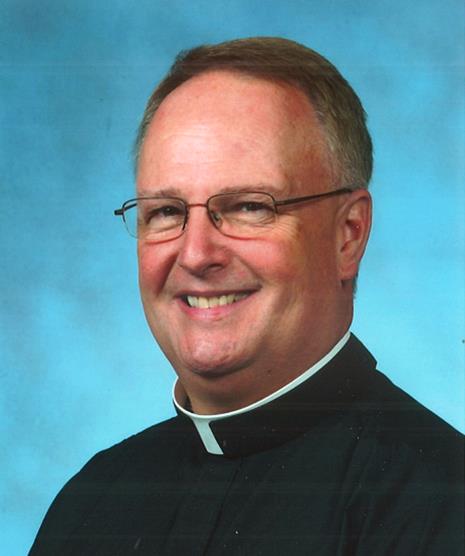 Notes from Father Charles Townsend
People have been asking for additional times for Exposition of the Blessed Sacrament.  I think it would be good if we started Adoration of the Blessed Sacrament on the First Fridays of each month.  Exposition of the Blessed Sacrament can bring many blessings to you personally, and it can bring many blessings to the parish as well.  Friday, October 7 is First Friday.  There will be Exposition of the Blessed Sacrament on Friday after the 8:15 a.m. Mass until 5:00 pm.  If you can take an hour or spend some part of an hour praying in front of the Blessed Sacrament, please sign up in the vestibule (on the Script counter).  We have many adorers who visit church during the day, but we must have someone in attendance at all times with the Blessed Sacrament when it is exposed.  May God bless your prayer and time spent with him!
As I mentioned the parish has been asked to meet a goal of $42,007.63 to help the diocese meet a $1,400,000 annual cost of educating the diocesan seminarians, your future priests.  With the blessing of 43 seminarians, the burden is great, even with each new seminarian paying $5,000 of his own money for the cost of his seminary education.  Your prayers and financial support have helped supply two recently ordained priests, who will serve our spiritual needs for many years in the diocese.  Likewise, you can really claim two more seminarians at present who were nurtured in our parish and school.  It is a heavy financial burden, but worth any price, and not much when it comes to the life-time service of a priest who forgoes family and the world to serve you.  Please be as generous as you can for this collection with your financial resources and your prayers!  God bless you!
Thank you for so kindly listening to my homily recently on the Bishop's Appeal for Vocations.  I enjoyed sharing part of my vocation discernment experience with my mother's initial unhappy reaction to my decision to go to the seminary.  While it seems like a long time ago, I can picture her alarmed reaction like it was yesterday.  As I said, I'm grateful that she was able to come to appreciate my time in the seminary and later to fully enjoy my priesthood. I want to encourage you, as mothers and fathers of our next generation of priests, to allow them and encourage them to consider a vocation as a priest of Jesus Christ.  By picturing one of your own sons as a priest, it may help you to appreciate more the priests in your own life.  I remember Bishop Bruskewitz saying once that if we don't like our priests maybe it's because we have not been generous enough to give one of our own sons to be a priest.  Having a priest son is a great honor, but it also helps us to appreciate what a priest is because part of that priest is you!  I ask you to continue praying for priests and offering your home, the domestic church, as a place where the seed of vocations are sown, encouraged, and nurtured with love and prayer.  Have a blessed week!
---
Online Giving

Thank you to the many families that have signed up for Online Giving! If you manage your bills online, we're sure you'll like the convenience of giving to your church online. It's safe and secure, and you decide exactly when your gift is made and where it goes. You can even view your giving history and pledge progress at any time, just by logging in. Get started or access your existing account.
---
Phone List
Angels of Mercy
421-1730 or 421-1830
St. Vincent de Paul Help Line
435-7968
Parish Office
423-1239
Prayer Line
421-1730
St. Peter's School
421-6299
CCD & GodTeens
328-2866
Evangelization Office
328-2866