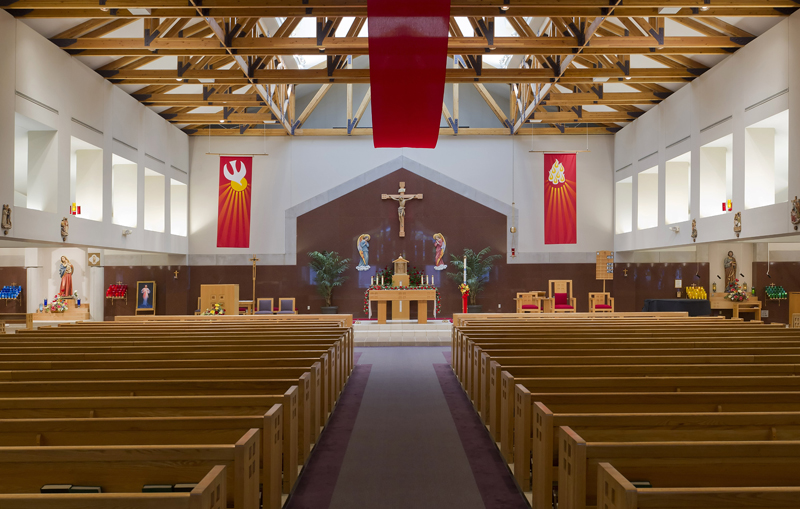 One Parish ~ One Prayer
Loving Father, as we entrust ourselves
to Your special care this day,
we ask that You send us
Your Spirit to guide us with
wisdom and lead us to follow Your will.

We thank You for our many blessings.
We ask that You continue to bless
each of us and the entire
St. Peter's Parish Community.

Unite us and make us one in our
love for You.
Amen.

St. Peter, the Apostle, pray for us.
---
Join us in the St. Peter's Parish Prayer. One Parish ~ One Prayer is a tiny fragment of something very special within our parish. It is a prayer offered to God by Christian people, at every hour, in every part of our parish; in a united voice. It is as if you are dropping into a conversation already in progress – a conversation between God and His people. This prayer is an act of praise and thanksgiving to Almighty God that proclaims His goodness. "We cannot love God without loving our neighbor, so that in seeking God's blessing, we are praying that, in blessing us, He will make us a blessing to others."
A special holy card with our Parish Prayer is available to the entire parish. We are asking that at all parish centered activities, meetings, sport practices, classes, as well as social and spiritual gatherings, our parish prayer be offered in one voice, praising God.
"For where two or three are gathered together in my name, there am I in the midst of them." —Mt. 18:20