Learning Center Overview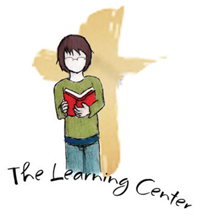 Life-long learning of our faith is important to the spiritual development of an individual and the parish community. With an adult knowledge of our faith, we are better equipped to teach our children and our grandchildren.
The Learning Center is a web based communication center for parish adults to explore and study the options of Catholic Adult Education. Curriculum will be developed and facilitated by parish leaders. Areas of interest will be developed through discussion with our pastor, parish leaders and the EFF (Evangelization & Faith Formation) Committee.
Course studies may include a Bible Study, Lord Teach Me to Pray, Apologetics, and Iconography, for example. Course study may be a long term commitment or as short as one evening. Courses may also be offered annually, quarterly or monthly as directed by the instructor. Teachers will be encouraged to hold their courses in public locations or private homes providing for an environment of friendship and fellowship.
It is our goal to develop a comprehensive Adult Faith Formation program and to work together to provide the best resources and education for our parish family. Our objective is to bring as many members as possible to the fullness of our faith.
The Learning Center is the cornerstone and fundamentally the most important step in developing and growing an evangelization spirit within our parish. It is through knowledge of our faith that we can spread the Good News of Jesus Christ to others with confidence and with love.