News & Announcements
STATIONS of the CROSS

Stations of the Cross will be held on Friday, Feb. 12th at 2:30 (with the school students) and 6 PM. All are welcome to attend.

SOUPER BOWL OF CARING

GodTeens will be collecting donations after Mass on Feb. 13 & 14 to benefit Matt Talbot Kitchen. This annual collection helps provide meals and services to those in need. Thank you for your generosity.

LENTEN GIVING TREE

February 10 - 26: Collecting new household/personal items for people in need. Donations go to Catholic Social Services. See bulletin for more details.

FORTY HOURS

Forty Hours will begin on Friday, February 19, at 6 pm with Stations of the Cross and Exposition. Adoration will continue until Sunday, February 21 with the Chaplet of Divine Mercy and Benediction beginning at 3 pm.

PASTA SUPPER

St. Peter's Scouts will be hosting a pasta supper after the opening of Forty Hours on Friday, February 19. Everyone is welcome to join us in Vasa Hall for salad, Valentino's spaghetti, bread sticks and dessert. Adults $6 Family: $20

PRESCHOOL

posted on 2015-12-27
New Pre-K options coming for the 2016-17 school year. A 1/2 day class every morning and a full day class every day will be offered. Pre-K will also be able to attend Extended Day. Questions please correspond with Mrs. Moser.

DID YOU KNOW?

posted on 2015-04-15
The St. Peter's Lending Library has books, DVDs and audio CDs available to all St. Peter's parishioners. Learn more.

LOOKING FOR CHILD CARE?

posted on 2015-04-15
World Youth Day teens from St. Michael's and St. Peter's are looking for families needing child care. This list will be distributed only to St. Peter's parishioners. For a copy of the child care list, please e-mail lmcardle@stpeterslincoln.com. You must agree not to share this list as all information is private and confidential.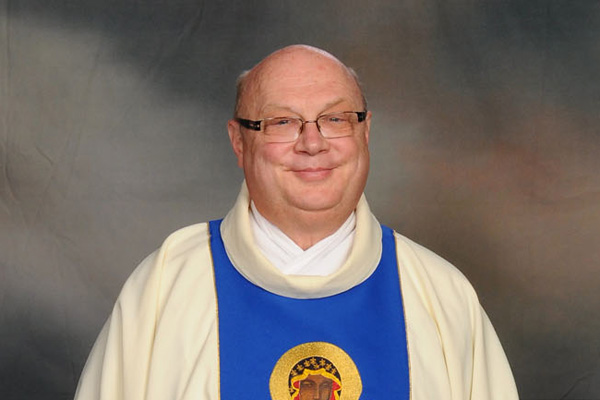 Notes from Father Michael Christensen
The story of Valentine's Day begins in the third century with an oppressive Roman emperor and a humble Christian martyr…
---
Online Giving

Thank you to the many families that have signed up for Online Giving! If you manage your bills online, we're sure you'll like the convenience of giving to your church online. It's safe and secure, and you decide exactly when your gift is made and where it goes. You can even view your giving history and pledge progress at any time, just by logging in. Get started or access your existing account.
---
Phone List
Angels of Mercy
421-1730 or 421-1830
St. Vincent de Paul Help Line
435-7968
Parish Office
423-1239
Prayer Line
421-1730
St. Peter's School
421-6299
CCD & GodTeens
328-2866
Evangelization Office
328-2866