News & Announcements
A Time for Giving - Helping the Needy

Trees are located in the foyer with tags listing Christmas needs/wishes to benefit families served by Catholic Social Services and to provide Christmas food baskets in the vestibule this weekend. Please remove a tag from either or both trees. Unwrapped gift and tag should be placed under the tree by Sunday, December 11. Contributions for the Food Baskets may be dropped in the collection or mailed to the parish anytime through Christmas. Thank you for your generosity!

RCIA

Rite of Christian Initiation for Adults classes meet 7 - 8:30 pm in the downstairs meeting room. Dec. 5: Baptism, Exorcism & Anointing of the Sick. Dec. 12: The Eucharist. Dec. 19: The Eucharist (continued). The first RCIA class of 2017 will be January 9.

Senior Potluck Social - Dec. 1st

A senior potluck social will be held on Thursday, December 1st, at 6:00 pm in Vasa hall. Bring a potluck dish and come make new friends. Tableware and drinks will be provided. Hope to see you all there!

Forty Hours Devotion

40 Hours Devotion (Dec. 2-4). The Blessed Sacrament will be exposed for adoration beginning on Friday afternoon, December 2, at 3:00 pm with continuous adoration until Sunday, December 4, at 3:00 pm. Father Christopher Kubat, Director of Catholic Social Services for Southern Nebraska, will preach the weekend Masses and also have a talk on Sunday afternoon to close the 40 Hours devotion.

Meet St. Nick

JOIN US for Donuts and Hot Chocolate with St. Nick on Sunday, December 4th after the 8:00 am Mass, before and after the 9:30 am Mass and before the 11:30 am Mass in Bishop Vasa Hall. Sponsored by Our Lady of the Assumption Circle.

St. Peter's School Book Fair

The book fair will be held on Wed. December 7 at Barnes & Noble Southpointe. It will be a great time to buy Christmas presents! Plan to use Barnes & Noble Scrip for your purchases, and you will helping our school out twice. Thank you for your support.

Christmas Blood Drive

Drive will be held on Thursday, December 22 from 3:30 - 6:30 pm. To schedule an appointment or for more information, please contact Dan Fuoco 402-421-6630.

ST. PETER'S PRE-KINDERGARTEN PROGRAM is now taking applications for the 2017-2018 year.

Kindergarten - Fall 2017

If you will have child entering St. Peter's Kindergarten in the fall 2017, please stop by the school office and fill out a "Pre-Application for Kindergarten" form. Or the call the office 402.421.6299 to be sent a form.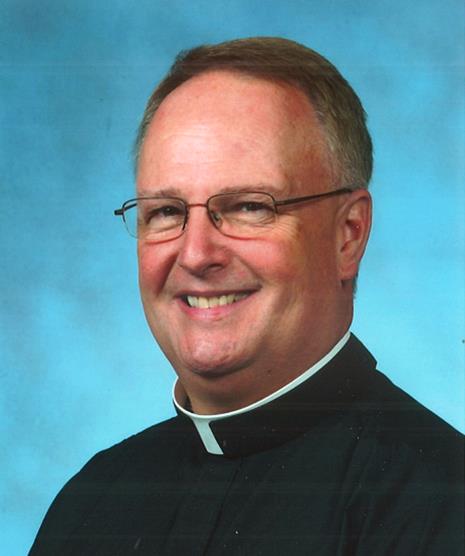 Notes from Father Charles Townsend
December 2-4, we are celebrating Advent with a 40 Hours Devotion of the Eucharist.  The Blessed Sacrament will be exposed until Sunday, December 4, at 3:00 p.m.  Father Christopher Kubat, Director of Catholic Social Services for Southern Nebraska, will preach a closing conference on Sunday afternoon at 3:00 p.m. to close the 40 Hours devotion with Benediction following the conference.  I hope this will be a good way to prepare during the Advent Season for a good confession, increased prayer and a spirit of joyful anticipation for the coming of the Lord into our lives again at Christmas.  Confessions will be heard on Friday from 5:00-6:00 p.m. and Saturday at the usual times, and on Sunday afternoon from 1:00-2:00 p.m.  Perhaps this will be a good time to make a good Confession in preparation for Christmas. 
In order to help prepare the way of the Lord, we are offering Confessions each morning before the 6:30 Mass starting around 6:15 a.m.  On Saturday mornings we will offer Confessions at 7:45 a.m. before the 8:15 Mass as well as 4:00-5:00 p.m. and 6:30 to 7:00 p.m.  I hope these additional times for Confession will be useful for people who like to make use of the Confessional as needed.  God bless your Advent.
This Thursday, December 8th is a Holy Day of Obligation, the Feast of the Immaculate Conception.  Holy Day Masses are Wednesday, Dec. 7th at 4:30 and 7:00 p.m. and Thursday, Dec. 8th 6:30 and 8:15 a.m. and 7:00 p.m.   Please be mindful of your obligation and opportunity to celebrate this great Holy Day during the Advent Season—another opportunity to be with the Lord during Holy Mass and during this Holy Season of longing and expectation!
Please just another kind reminder to work on our tardiness to Mass!  It is a distraction and disruptive to be seated during the readings from Sacred Scripture.  Please wait to be seated until there is a break in the liturgy—the Alleluia or some other time where there is action in the Mass.  Also, on the other end of Mass—the leaving early—and I mean early—after Communion.  Some are waiting until the blessing now, but it's a race to beat Father to the door I think!  Please—slow down.  The real treasure is in church.  Leaving early is like getting up from the table at someone's house and leaving without any acknowledgement of the hospitality, and this is the Eucharistic Banquet!  There couldn't be anything better we do that day than celebrate the Lord's Holy Banquet!  Slow down and pray and give Thanks!  If you're afraid of being trampled, wait five minutes and pray, and the crowd is gone.  There will be some who have to leave early for some important reason, but I can't believe we have that many near-emergencies that have to be attended to!  It's just a bad habit we've formed and habits can be changed for the better when we want to change them to virtuous acts!  Bless our efforts to grow!  God bless your Advent!
---
Online Giving

Thank you to the many families that have signed up for Online Giving! If you manage your bills online, we're sure you'll like the convenience of giving to your church online. It's safe and secure, and you decide exactly when your gift is made and where it goes. You can even view your giving history and pledge progress at any time, just by logging in. Get started or access your existing account.
---
Phone List
Angels of Mercy
421-1730 or 421-1830
St. Vincent de Paul Help Line
435-7968
Parish Office
423-1239
Prayer Line
421-1730
St. Peter's School
421-6299
CCD & GodTeens
328-2866
Evangelization Office
328-2866