News & Announcements
OUR LADY OF FATIMA TRAVELING STATUE

You have a great opportunity to have our Lady of Fatima bless your home with her peaceful presence. If you would like her to visit your home, just sign-up before or after Mass Oct.22-23 or Oct.29-30, in the vestibule. We will transport Our Lady to your home and pick her up. Missed the sign up? Just call 402-421-1730.

Senior Potluck - October 25th

SENIOR POTLUCK SOCIAL on Tuesday, October 25th, at 5:00 pm, in Bishop Vasa Hall. Come and make new friends. Couples and singles are all invited. Everyone should bring a potluck dish to share. Plates, silverware and beverages will be provided. If anyone needs a ride to the event, call Sharon Hoffman 402- 421-7629.

LADIES NIGHT OUT

All of the women in St. Peter Parish are invited for appetizers, refreshments and fellowship on Thursday, October 27th from 7-10 pm at Art and Soul. Come meet other women in our parish for an evening out. Please bring a friend! Questions, contact Mary Spethman at 328-2866.

REMEMBER A LOVED ONE with a rose on All Souls Day. Roses are $5.00 and order forms are available on the Scrip counter. Questions, call Susan Scott at 402-261-3354.

DIAPER DRIVE

THE LINCOLN DIOCESAN COUNCIL OF CATHOLIC WOMEN (LDCCW) October Pro-Life diaper drive continues through the end of October. The centers we serve advise that diaper sizes 3, 4 & 5 are in greatest demand. Cash donations or checks made to the order of the LDCCW will be accepted and should be mailed to the LDCCW Service Commission, Kay Wessel, 3600 W Wittstruck Rd, Martell, NE 68404.

ST. PETER'S PRE-KINDERGARTEN PROGRAM is now taking applications for the 2017-2018 year.
RCIA

Rite of Christian Initiation for Adults classes meet 7 - 8:30 pm in the downstairs meeting room. Topic for October 24 - Mary. There will be NO CLASS on Monday, October 31.
BoxTops for Education Special Promotion - Turn in by Oct. 25

Help win $5,000 for our school! Every Walmart-exclusive Box Tops Certificate that is clipped and turned in earns our school a chance to be one of 20 winners of bonus points worth $5,000 for our classrooms. Box Tops container is located along the side of the scrip counter against the wall. PLEASE TURN IN YOUR BOX TOPS BY OCTOBER 25th.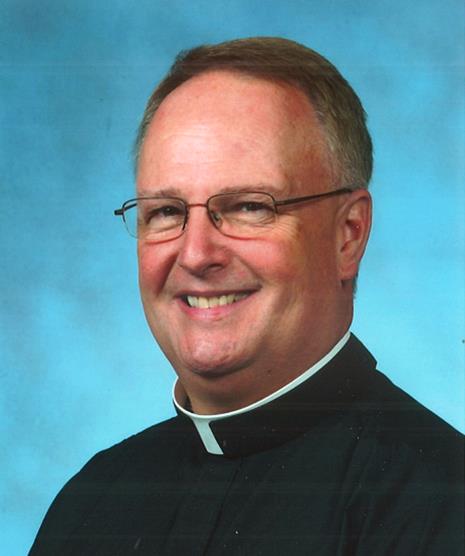 Notes from Father Charles Townsend
FROM FR. GAYHART…… Guidelines for voting:
We must use prudential judgment. Prudential judgment is using reason to determine what the best way to address an issue is – and we can disagree on how we should address them.  Applies to issues like affirmative action, the death penalty, war, immigration, education, economy, and health care.
Principles that can guide prudential judgment in voting: (See Forming Consciences for Faithful Citizenship by USCCB)
Promote and defend the dignity of the human person
Support the family and subsidiarity in local, state and national institutions
Work for the common good where human rights are protected
Act in solidarity w/concern for all, especially the poor and most vulnerable
However, there are also certain issues that are what we call intrinsically evil, meaning, they are evil in and of themselves.  No matter how good a person's intentions or the circumstances are, it will always be wrong. Intrinsic Evils to reject:
Abortion and Euthanasia
Embryonic Stem Cell Research and Cloning
Contraception
Same-sex marriage
Steps to faithful voting:
Inform yourself of Church teachings.
Inform yourself about the issues.
Do not vote based just on party affiliation.
Do not vote for a candidate just because they are politically savvy or good speakers, or just because they are Catholic.
Pray to the Holy Spirit for guidance and wisdom.  Pray for one another and our country!
What if both candidates are terrible?
Vote for the lesser of the two evils
Not vote (must have very serious reasons – very rare)
Resources:
A brief summary of Forming Consciences for Faithful Citizenship:
Part 1 (PDF) | Part 2 (PDF)
Forming Consciences for Faithful Citizenship (complete 42 pages):
Full (PDF)
Our Sunday Visitor Guide:
A Guide to Catholic Voting
Catholic Press (another good resource):
Voters Guide for Serious Catholics (PDF)
---
Online Giving

Thank you to the many families that have signed up for Online Giving! If you manage your bills online, we're sure you'll like the convenience of giving to your church online. It's safe and secure, and you decide exactly when your gift is made and where it goes. You can even view your giving history and pledge progress at any time, just by logging in. Get started or access your existing account.
---
Phone List
Angels of Mercy
421-1730 or 421-1830
St. Vincent de Paul Help Line
435-7968
Parish Office
423-1239
Prayer Line
421-1730
St. Peter's School
421-6299
CCD & GodTeens
328-2866
Evangelization Office
328-2866