News & Announcements
February 15 - Engaging Worship at St. Peter's

St. Peter's nationally acclaimed scholar, Vern Steiner, will be offering a dynamic lecture on the theology of worship...biblical foundations and practical tools to help us learn how to fully worship our Loving God in all areas of our lives. This session will be presented on Wednesday, February 15th, at 7:00 pm in the music room (will move to sanctuary if the music room gets too full). There are two parts to this lecture: "Why we go to Church" and "Worship as a sweet fragrance to our God."

THANK YOU!

THANK YOU TO ALL of those who hosted and attended this year's International Tailgate event. The event was a great success again this year because of your generous support of our parish.

LENTEN EXPERIENCE

St. Peter's Annual Lenten Experience will be held after the weekend Masses on Feb. 25 and 26. Join us in Vasa Hall for refreshments and Lenten materials for all ages and stages of life. Sponsored by the EFF Committee. Free will offering accepted.

RCIA

Rite of Christian Initiation for Adults classes meet 7 - 8:30 pm in the downstairs meeting room. Upcoming Topics: Feb. 20 - The Ten Commandments; Feb. 27 - Morality, Part 1 and March 6 - No class due to Confirmation; March 13, Morality - Part 2 and Sexuality.

ST. PETER'S PRE-KINDERGARTEN PROGRAM is now taking applications for the 2017-2018 year.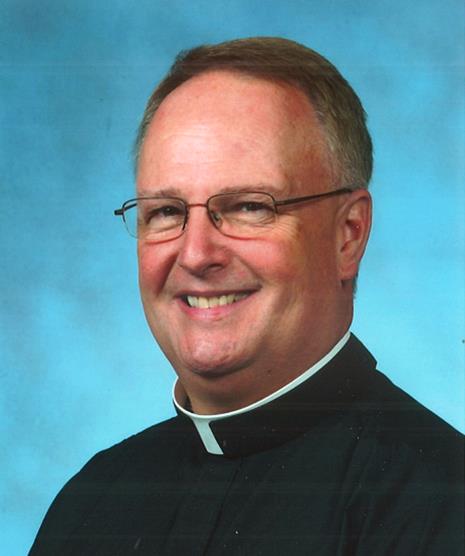 Notes from Father Charles Townsend
Thank you to everyone who helped to make the International Tailgate party such a great success. The many volunteers who helped create such a fine evening for us to celebrate and to help raise money for the parish did a great job. I enjoyed seeing the "friendly" competition that exists between those competing for best booth and best food honors. I can say I really enjoyed eating my way around the room! Thank you one and all! If I knew that I could sell $150 chocolate cakes and $90 pies consistently, I would have chosen a different life, but I don't know if I would have been as happy as a baker or a cook as I am as a priest! Thank you to all who bid on the various auction items!
Several weeks ago someone asked me about the St. Michael Prayer and why we say it. I mentioned that it invokes special protection and intercession from St. Michael The Archangel to watch over us and protect us from the snares and deceptive tools of the devil. We have so many things happening in our world today that it can only be understood to be the devil playing out his hand. There are so many immoral and sinful things being lived out and promoted in our world that we need all the protection and prayerful intercession we can get. Therefore, years ago when I was in St. Michael's Parish in Hastings, the people offered the prayer at the end of Mass as an intercession for assistance from their parish patron. I was in St. Joseph's in Lincoln and Msgr. Holoman did it as well. In St. James, Mead, and St. Wenceslaus, Wahoo, we prayed it as well. Therefore, I like that we say it here, too. The prayer is often found on the back cover of the missalette, but not always. One kind volunteer is going to have the prayer printed and then placed inside the plastic cover that binds our music issues, so we will always have access to it for those who move into the parish and do not know it. It is a beautiful prayer that we commit to memory quite easily with repetition. May St. Michael come to our aid—now and always! God bless you!
I want to thank everyone who extended kind birthday greetings in their cards and remembrances on my day February 13. You are most kind to have extended such kindnesses to me. Be assured of my gratitude and many prayers. I was honored by the school children Monday with a live spiritual bouquet, a very loving and lasting gift. Thank you all.
---
Online Giving

Thank you to the many families that have signed up for Online Giving! If you manage your bills online, we're sure you'll like the convenience of giving to your church online. It's safe and secure, and you decide exactly when your gift is made and where it goes. You can even view your giving history and pledge progress at any time, just by logging in. Get started or access your existing account.
---
Phone List
Angels of Mercy
421-1730 or 421-1830
St. Vincent de Paul Help Line
435-7968
Parish Office
423-1239
Prayer Line
421-1730
St. Peter's School
421-6299
CCD & GodTeens
328-2866
Evangelization Office
328-2866